You can order your NFT by using the following link: Transformative Art - Master Sha (drsha.com).
Once this NFT has been minted, it will be available to you.

Your NFT will be place in a digital wallet. Please set up a digital wallet using any of the options available including Coinbase, Metamask, AlphaWallet, Enjin, Trust Wallet and others.
There are 4 steps to the process:
1. Set up a electronic wallet (example below will be given using Metamask. This is just an example. You can choose other ones, it is your choice. We do not comment on preferences, security of any particular one. You need to choose which one you wish to use.)
2. Pre-order your NFT
3. Receive calligraphy image and NFT
4. Activation step
1. Set up a electronic wallet
1.1 in your browser, search for "metamask"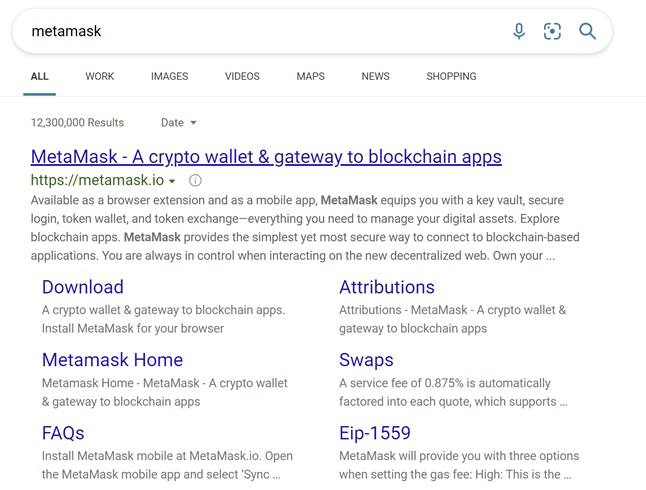 1.2 Download MetaMask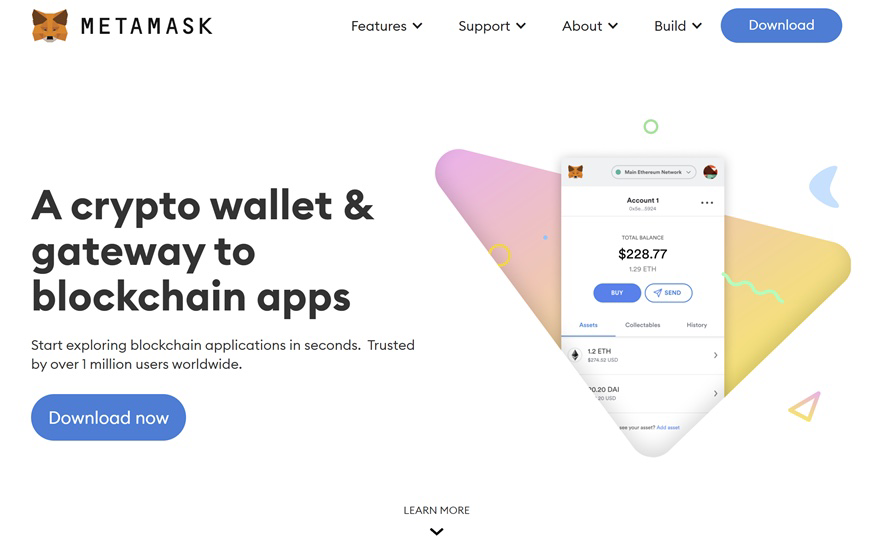 1.3 Install for your system/browser/computer
1.4 After installation, the MetaMask icon will show in the browser
Select Get Started.
Select Create a Wallet.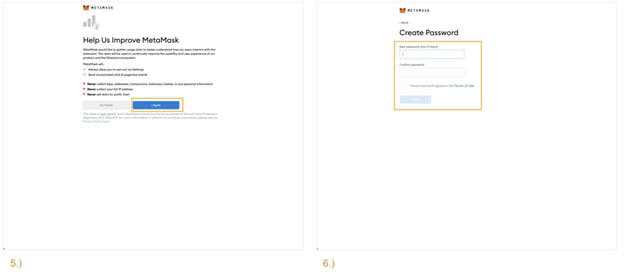 Select Agree.
Create a unique password.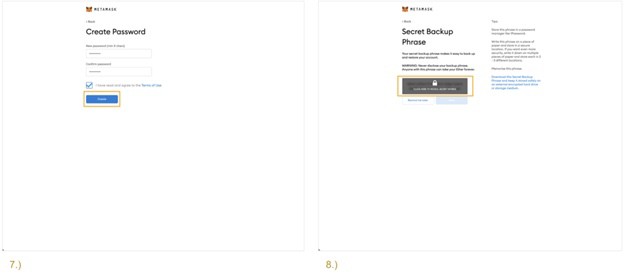 Select Continue.
Reveal your Secret Words - be sure to write them down and store them in a safe place. Do NOT give to others. Do NOT email to anyone!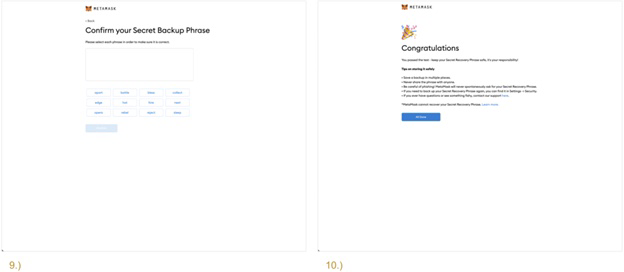 Enter your Secret Words.
Once done, you will see a congratulations page.
1.5 If you click on the icon, the account opens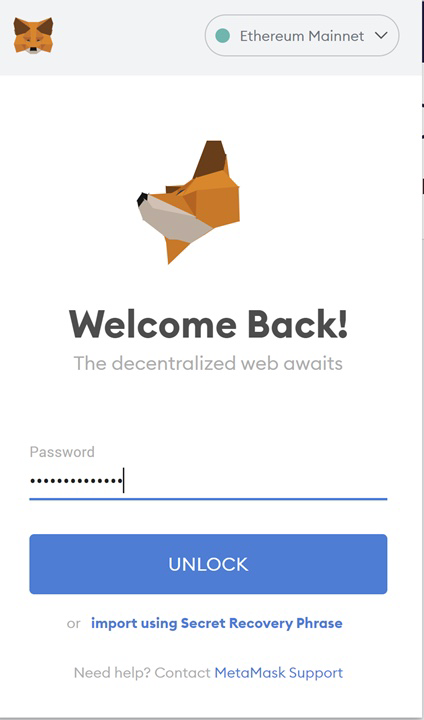 1.6 your account info is available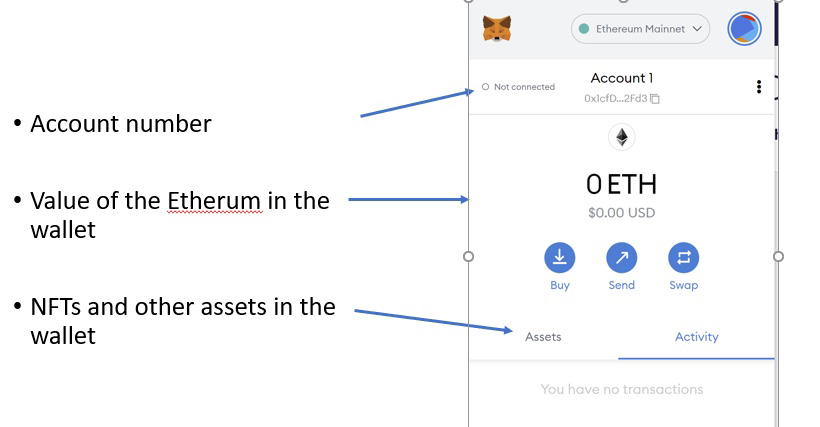 2. Pre-order your NFT via Transformative Art - Master Sha (drsha.com)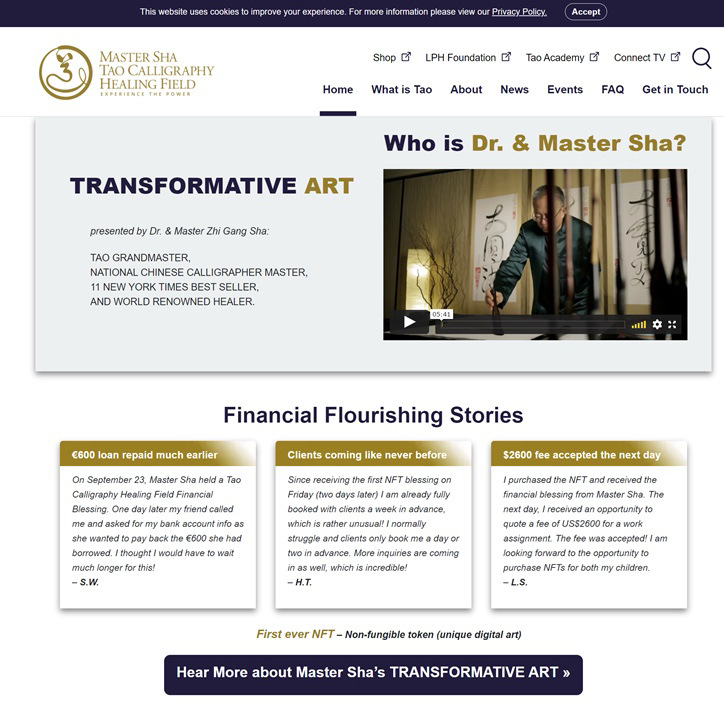 2.1 Click pre-order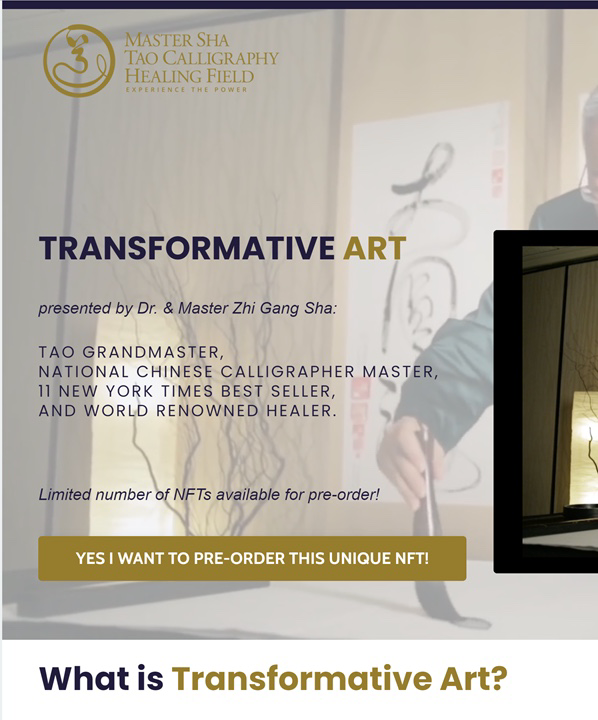 2.3 the process overview is shown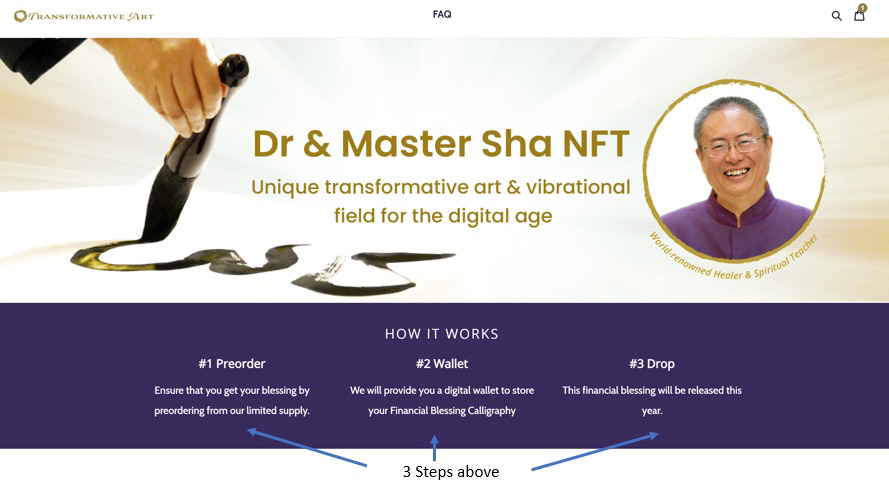 2.4 purchase pre-order (amount in USD)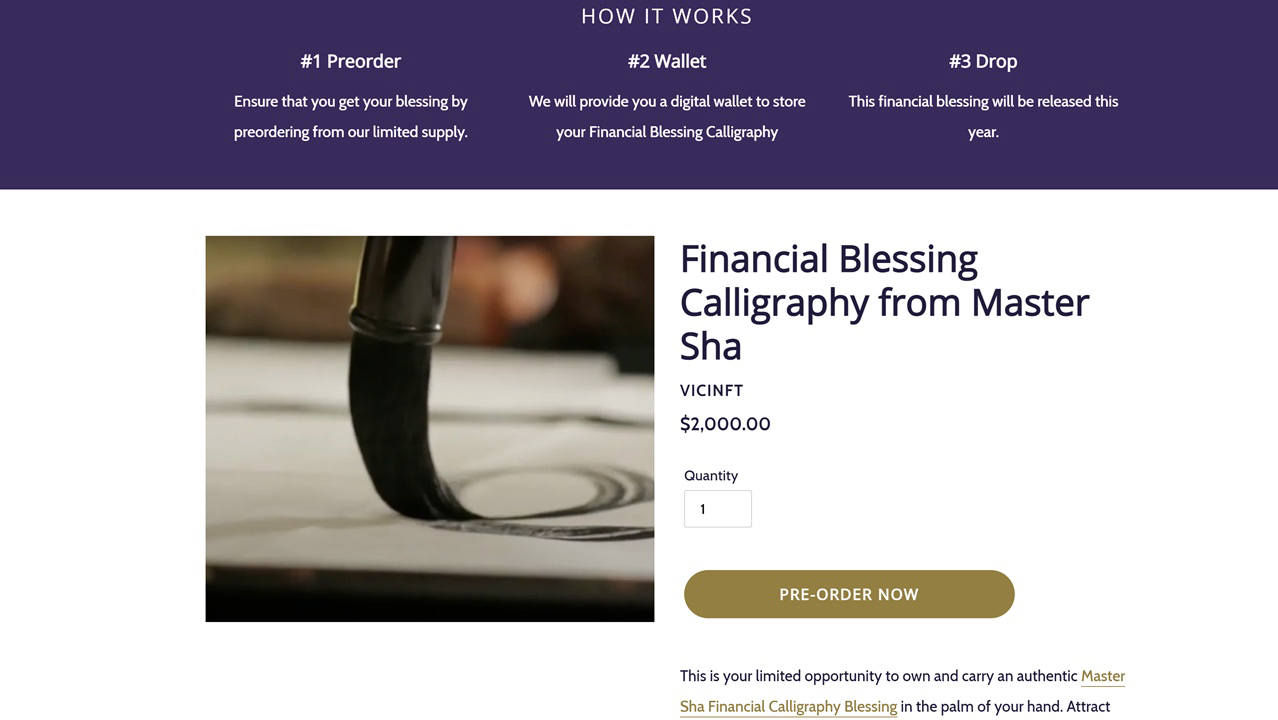 2.4 Your Wallet ID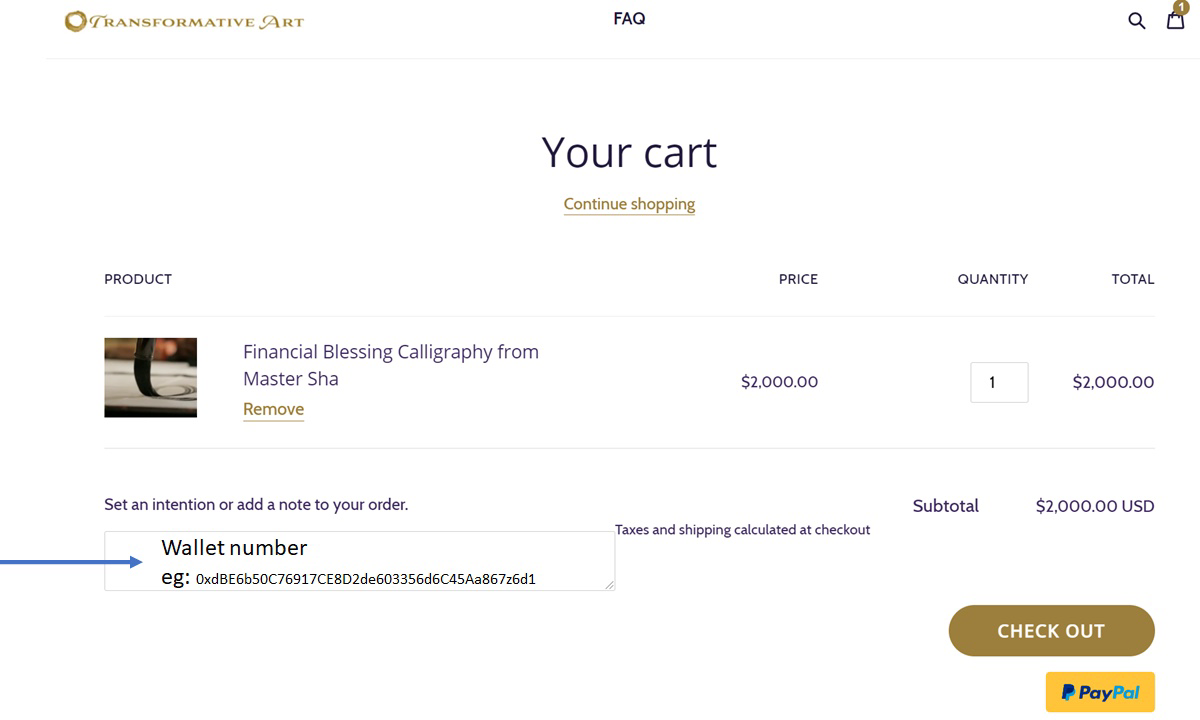 2.5 Your account number into your order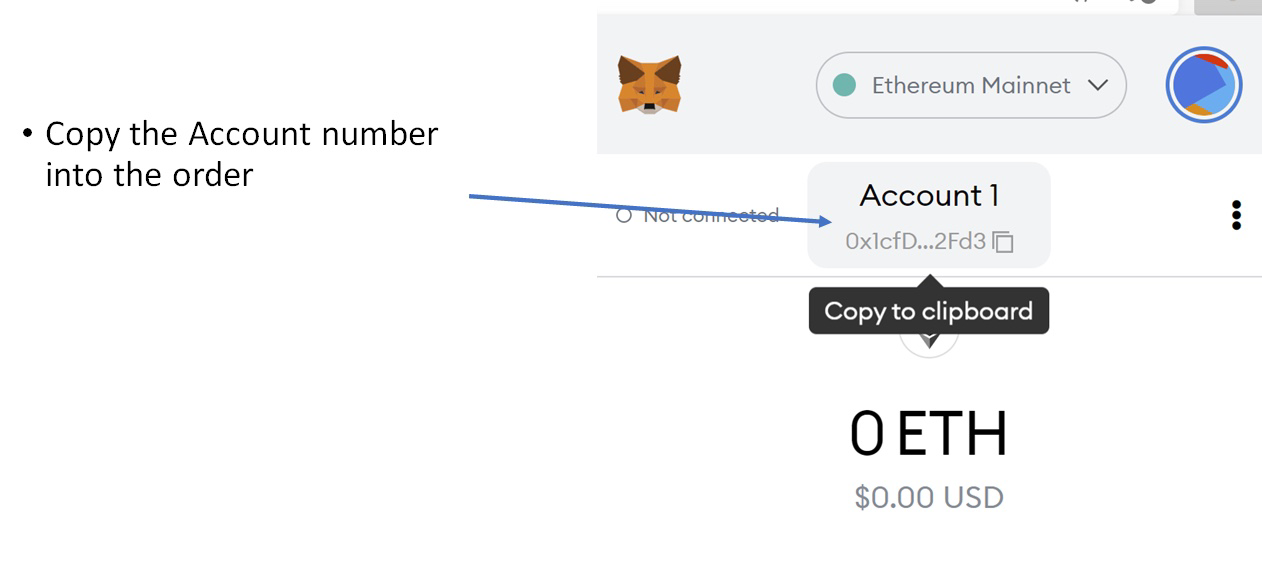 2.6 Complete check out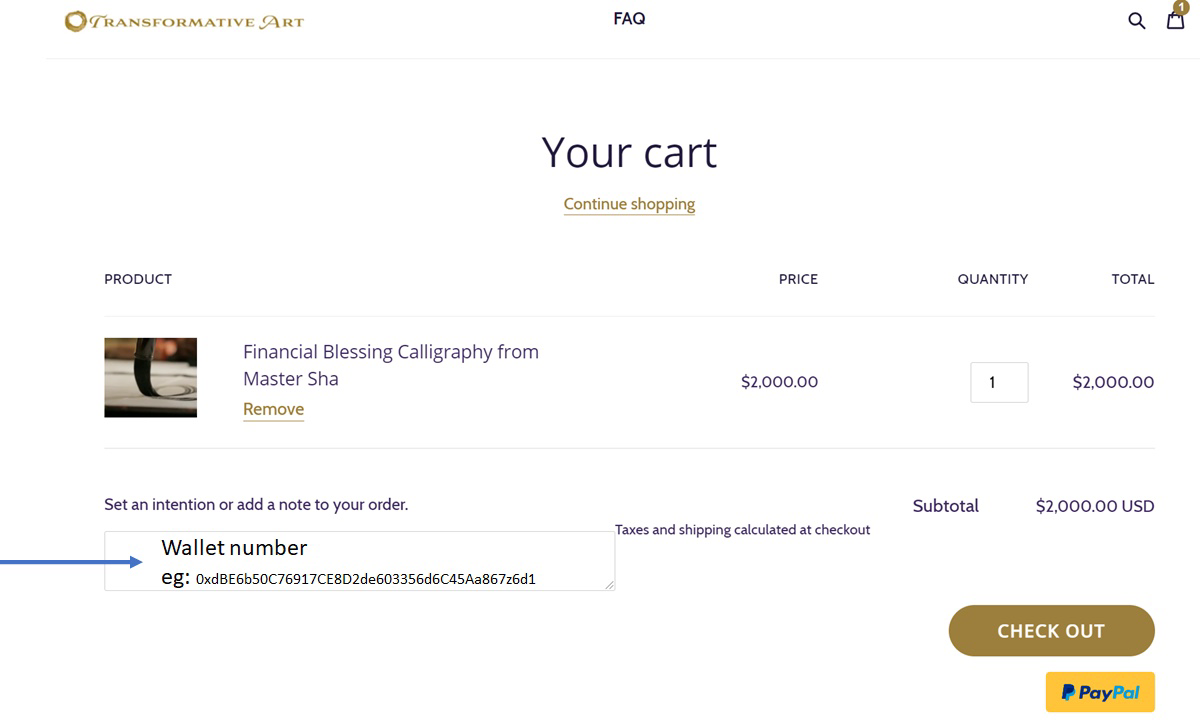 2.7 Make the payment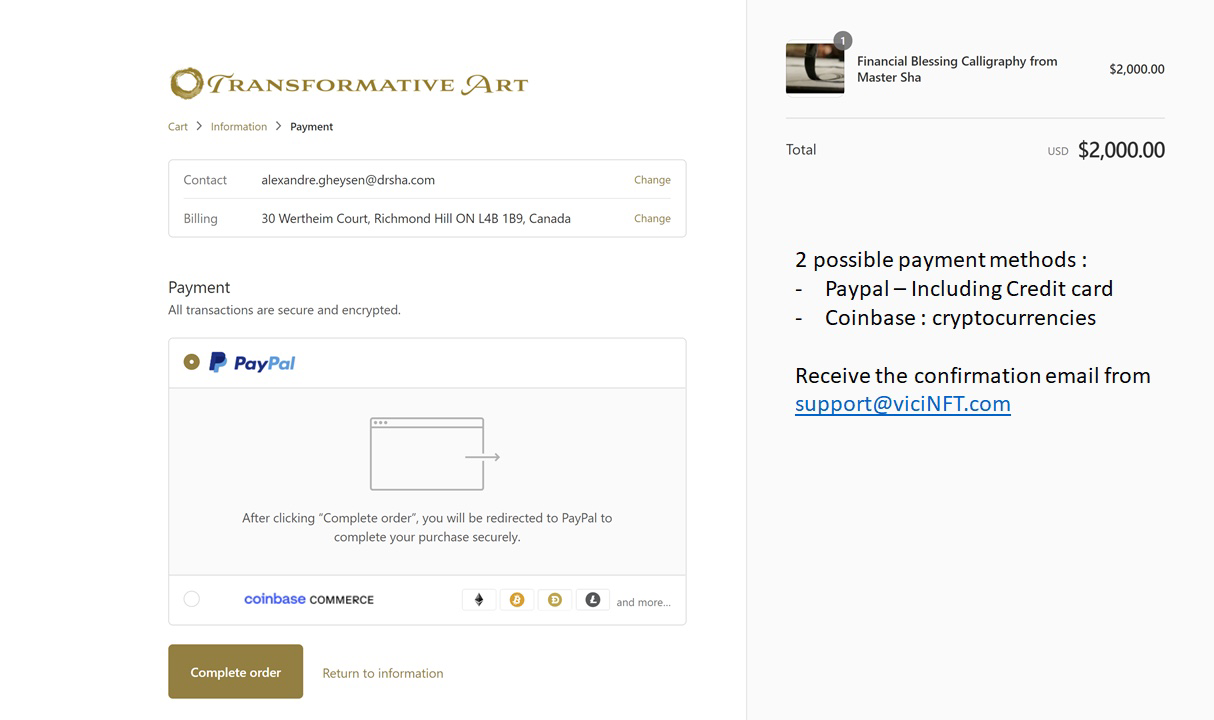 2.8 ALTERNATIVE STEPS if you did NOT provide wallet number at the time of purchase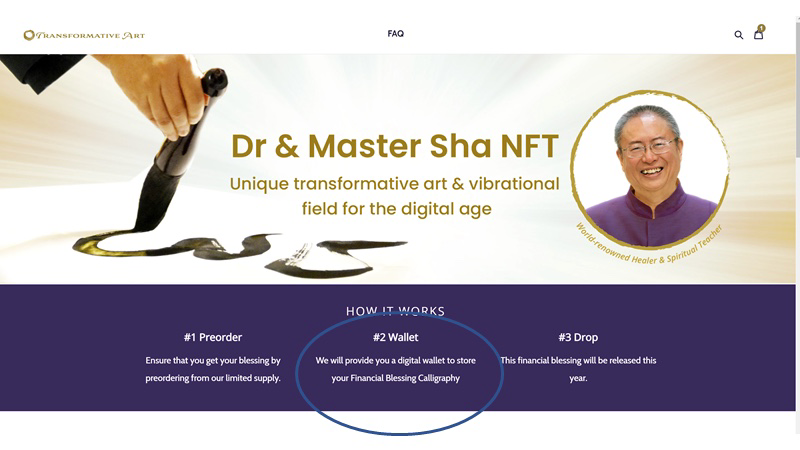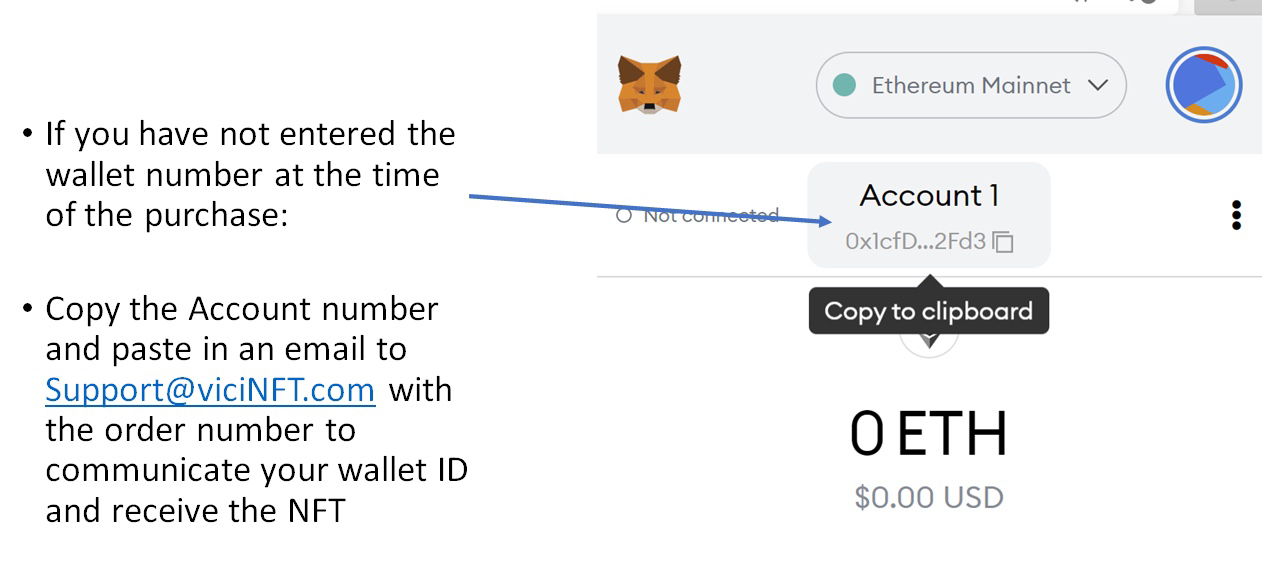 3. Receive calligraphy image and NFT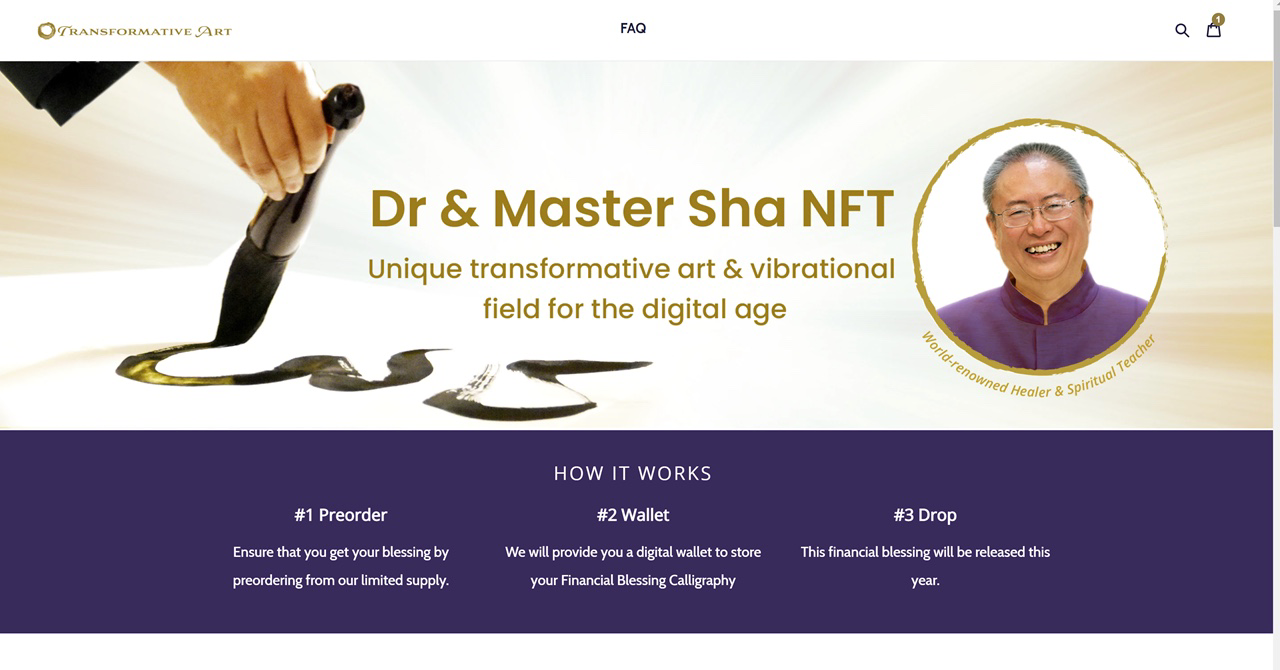 4. Activation step